Prestasi dunia kembali ditorehkan anak negeri. Kali ini datang dari Institut Pertanian Bogor (IPB). Dosen Departemen Ilmu dan Teknologi Pangan, Fakultas Teknologi Pertanian, Azis Boing Sitanggang, masuk tujuh finalis 'Young Scientist' dunia bidang ilmu dan teknologi pangan.
Kejuaraan ilmuwan muda ini diselenggarakan oleh International Union of Food Science and Technology (IUFoST) dalam acara World Congress of Food Science and Technology di Mumbai, India, pada 23-27 Oktober 2018.
IUFoST merupakan organisasi ilmiah dunia untuk ilmu dan teknologi pangan. IUFoST beranggotakan lebih dari 65 negara yang melibatkan lebih dari 300 ribu ahli teknologi pangan di seluruh dunia.
Azis mengungkapkan dalam nominasi ini terdapat beberapa ketentuan, yakni usia kandidat kurang dari 35 tahun dan menunjukkan kemampuan menjadi peneliti yang unggul dalam bidang ilmu dan teknologi pangan. Kandidat juga harus menyertakan abstrak presentasi pada kongres.
"Ketujuh kandidat tersebut akan termasuk ke dalam Early Career Scientists Section dari IUFoST. Artinya tujuh orang tersebut merupakan peneliti muda yang akan memiliki peranan, kapasitas dan memberikan kontribusi terhadap perkembangan ilmu dan teknologi pangan," ujar Aziz dikutip dari rilis Humas IPB, Selasa (26/6).
Nantinya, dalam menyeleksi tujuh kandidat tersebut IUFoST menggunakan jasa konsultan independen (Janet Viljoen Research Consultancy) untuk menjaga kredibilitas kompetisi ini.
Dosen yang menyelesaikan pendidikan S3 di TU Berlin, Jerman, bidang Chemical and Process Engineering itu direkomendasikan oleh Vice Chair of Codex Alimentarius Commission (CAC) 2017-2019, Profsedor Purwiyatno Hariyadi, dan Rektor IPB 1998-2002, Profesor M. Aman Wirakartakusumah. Kedua orang tersebut merupakan Academic Fellow dari IUFoST.
Dosen Aktif di Bidang Ilmu dan Teknologi Pangan
Aziz mengatakan, poin penting dalam kategori 'Young Scientist' adalah track record penelitian dan peranannya dalam perkembangan ilmu dan teknologi pangan. Dosen berumur 31 tahun ini ternyata selama ini memiliki track record yang sangat baik dalam ilmu dan teknologi pangan.
Sejauh ini saya aktif menjadi reviewer untuk beberapa jurnal di Elsevier Science Direct, seperti Molecular Catalysis B: Enzymatic, Bioresource technology dan International Dairy Journal," ujarnya.
"Lebih dari 15 artikel internasional telah saya publikasikan selama menyelesaikan pendidikan S2 dan S3, termasuk enam artikel internasional khusus topik penelitian yang saya ajukan untuk kompetisi ini," imbuhnya.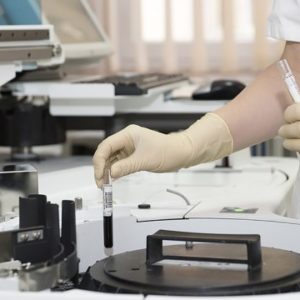 Pria yang berasal dari Pematang Siantar ini diberikan tanggungjawab sebagai Ketua Komisi Pendidikan di Departemen Ilmu dan Teknologi Pangan. Ia juga menjadi Koordinator Divisi Mutu dan Keamanan Pangan di SEAFAST Center LPPM IPB.
"Tahun ini saya diberikan tugas menjadi Ketua Panitia Seminar Internasional PATPI-SEAFAST bersamaan dengan Food Ingredient Asia (FiA) 2018. Saya juga membimbing 5 mahasiswa S3, 4 mahasiswa S2 dan sarjana sebanyak 10 mahasiswa," tuturnya.
Mempersiapkan Inovasi Penelitian 'Young Scientist'
Untuk presentasinya di Mumbai nanti, Aziz telah menyiapkan suatu inovasi penelitiannya. Ia akan menyampaikan topik yang terkait dengan produksi senyawa laktulosa atau zat prebiotik yang dalam produksinya dikatalisis oleh enzim. Reaksi tersebut dilakukan di reaktor membran yang dilengkapi dengan sistem kontrol otomatis.
"Reaktornya sendiri dapat dimanfaatkan hampir pada semua reaksi enzimatis yang berbasis air. Keuntungan reaktor membran enzimatis (RME) ini yaitu ukurannya kecil dengan total volume 92 mililiter," jelasnya.
Aziz yakin penggunaan reaktor dalam pengembangan proses ini akan menjadi sangat efisien, berkelanjutan, dan parameter proses bisa dikendalikan, serta disimpan di dalam sistem komputer.
Terkait prebiotik, Aziz menjelaskan, selama ini produksi laktulosa menggunakan katalis (logam). Sehingga dalam proses separasinya menjadi kompleks dan memiliki dampak terhadap lingkungan.
Dengan kesempatan ini ia ingin menyampaikan ke dunia bahwa Indonesia mampu berkontribusi positif dan mampu untuk mengembangkan teknologi khususnya bidang ilmu dan teknologi.